Hungarian Department of Ethnography and Anthropology
The beginnings of ethnological teaching in Hungarian at the University of Cluj date back to 1898, when Herrmann Antal (1851-1926) was appointed as a professor of ethnology. The courses included the folklore and way of life of Hungarians, Romanians, Roma, Armenians and Saxons in Transylvania. Herrmann Antal was the initiator of the journal entitled Ethnologische Mittheilungen aus Ungarn, and one of the founders of the Hungarian Ethnological Association. In 1919 the department has been moved to Szeged. Between 1940-1948 the specialization of ethnography functioned again at university of Cluj, with renowned professors like Viski Károly, Gunda Béla, K. Kovács László. Between 1943-1947 the department published a series of papers entitled Erdélyi Néprajzi Tanulmányok. After the dissolution of the department, ethnology and folklore studies has been taught in the framework of different departments by Kós Károly, Nagy Jenő, Faragó József and Antal Árpád. In 1970-80s at the Department of Hungarian Language and Literature Mitruly Miklós offered courses in Hungarian folklore, while Péntek János courses in ethnology/anthropology. The ethnology specialization has been re-established in 1990, on the initiative of prof. Péntek János. In 2002-2003 the teaching staff of ethnology founded the Hungarian Department of Ethnography and Anthropology. Between 2002-2012 dr. Keszeg Vilmos, between 2012-2016 dr. Szikszai Mária was the head of department.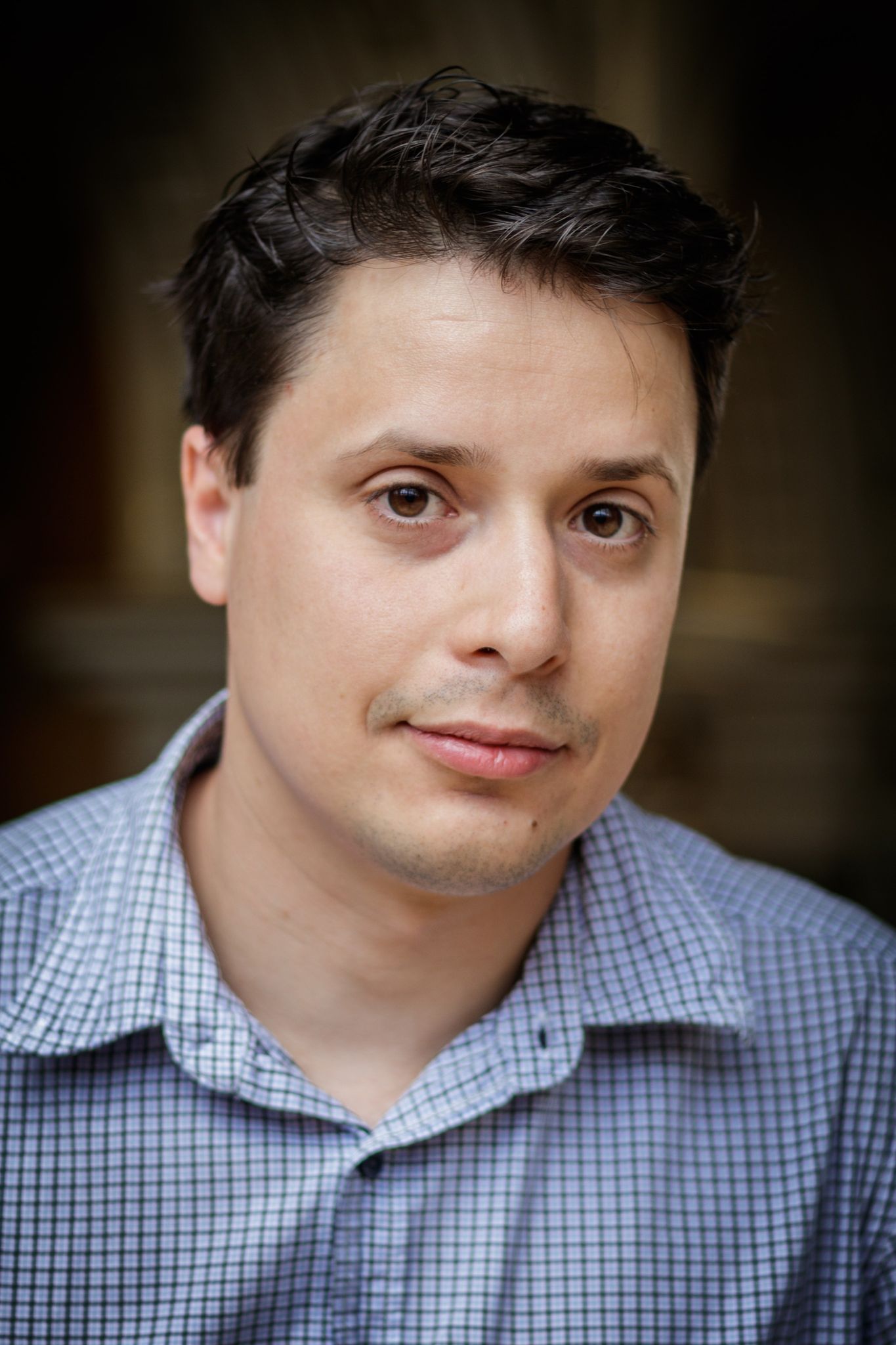 Research domains:
life and military stories
digital anthropology
history of anthropology
I grew up in Pestszentlőrinc. At university I studied communication, ethnology and religious studies. I started my professional career at the Museum of Ethnography in Budapest after absolving the doctoral school in Cluj-Napoca. I began teaching during my PhD studies at the Károli Gáspár University and at the Hungarian Department of Ethnography and Anthropology of the Babeș-Bolyai University, where I currently work as an assistant professor. As a researcher I am interested in several topics, primarily in life stories and the vernacular representations of the past, in digital worlds and the anthropology of the liquid modernity, and in the history and methodology of anthropology.
Fogyasztás, liminalitás, puerilizmus: egy sokrésztvevős online szerepjáték használatáról. Apertúra XIV. (2019/2)
Tudománytörténeti vázlat a katonaság néprajzi kutatásához. In Keszeg Vilmos–Szakál Anna (ed.): Kriza János Néprajzi Társaság Évkönyve 26. Korszakok, életművek, események és eredmények az erdélyi néprajzkutatásban

. Kolozsvár: Kriza János Néprajzi Társaság, 2018, 271–313.

Enyém, tiéd, miénk? Módszertani javaslat a terepjegyzetek kezelésmódjához. In Jakab Albert Zsolt–Vajda András (ed.): A néprajzi örökség új kontextusai. Funkció, használat, értelmezés

. (Kriza Könyvek, 43.) Kolozsvár: Kriza János Néprajzi Társaság, 2018, 231–239.

"Ilyen könyvet írhatnék né', min mentem ott keresztül!" Egy marginalizált személy élettörténete, katonatörténetei és történelemképe. In Benke András–Bilibók Renáta–Keszeg Vilmos (ed.): Események, folyamatok, szövegek. A kolozsvári Hungarológiai Tudományok Doktori Iskola tanulmányai

(Egyetemi Füzetek 34.). Kolozsvár: Egyetemi Műhely–Bolyai Társaság, 2017, 7–24.

eFieldnotes: The Makings of Anthropology in the Digital World In Anthropology in Action

XXIV. (2017/2), 46–47.

"Hol új formába öntik a világot" Halmágyi Ferenc katonakönyve és levelei. In Jakab Albert Zsolt–Vajda András (ed.): Örökség, archívum és reprezentáció

. (Kriza Könyvek, 40.) Kolozsvár: Kriza János Néprajzi Társaság, 2017, 79–108.

Karnevál a hálón. Trollkodás egy sok játékos részvételén alapuló online szerepjáték világában. In Erdélyi Múzeum

. LXXVIII. (2016/2), 153–165.

Bjørn Thomassen: Liminality and the Modern. Living through the In-Between. In Conflict and Society

II. (2016/1), 222–224.

A kultúra fogalma Franz Boas munkásságában. In Erdélyi Múzeum

LXXVII. (2015/2), 128–138.
Introduction to ethnography (seminar)
Introduction to folkloristics (seminar)
Anthropology of writing (seminar)
History of anthropology (seminar)
Social anthropology (seminar)
Ethnographic regions (seminar)
Professional practice: fieldwork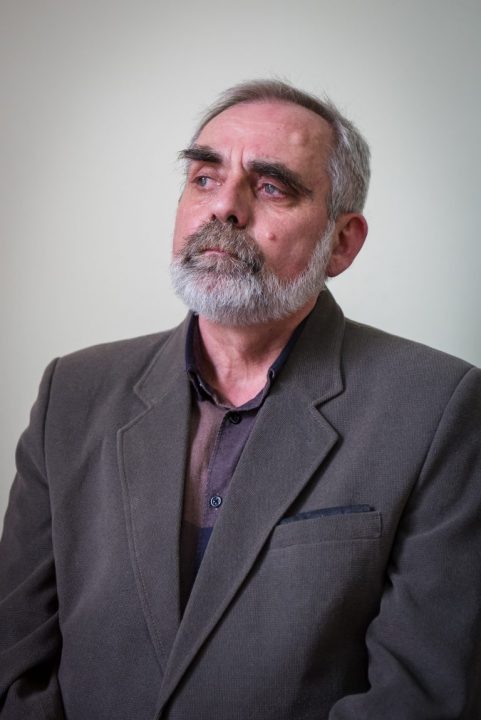 Research fields:
kortárs népi mitológia
populáris írásbeliség
mindennapi történetmondás
biografikus és autobiografikus szövegek
média és mindennapi élet
Vilmos Keszeg was born in 1957. He studied Hungarian and French language and literature at Babeş–Bolyai University, Cluj-Napoca. He presented his thesis for the doctor's degree at the Department of Hungarian Language and Culture in 1995. At present he is professor at the Department of Hungarian Ethnography and Anthropology at the same university, and director of the Hungarology Studies Doctoral School). Fields of research: contemporary mythologies, story-telling, biographic texts, written culture, the role of the media in everyday life.
1991 A folklór határán. Kriterion, Bukarest. ISBN 973-26-0150-7
1996 Kelt levelem…Egy mezőségi parasztasszony levelezése. Debrecen. Györffy István Néprajzi Egyesület. ISBN 963-472-650-1
1997 Jóslások a Mezőségen. Etnomantikai elemzés. Sepsiszentgyörgy. Bon Ami. ISBN 973-98072-1-6
1999 Mezőségi hiedelmek. Mentor, Marosvásárhely. ISBN 973-8002-00-1. 384 p. (Ed. 2.: 2006, 973-599-229-9.)
2002 Homo narrans. Emberek, történetek és kontextusok. KOMP-PRESS, Korunk Baráti Társaság, Kolozsvár. 973-9373-33-X. 334 p.
2004 Aranyosszék népköltészete. Népi szövegek, kontextusok. Mentor, Marosvásárhely. ISBN 973-599-105-5.  472+459 p.
2006 Hir adás a' Késő Maradékhoz. 17–20. századi erdélyi toronygombiratok. Mentor, Marosvásárhely. ISBN  (10)973-599-225-6; ISBN (13)978-973-599-225-5. 476+28 p.
2008 Alfabetizáció, írásszokások, populáris írásbeliség. Egyetemi jegyzet. KJNT–BBTE, Magyar Néprajz és Antropológia Tanszék, Kolozsvár. ISBN 978-973-8439-38-2. 496 p.
2011 A történetmondás antropológiája. Egyetemi jegyzet. KJNT–BBTE, Magyar Néprajz és Antropológia Tanszék, Kolozsvár. ISBN 978-973-8439-56-6. 304 p.
2012 Történetek és történetmondás Detrehemtelepen. Erdélyi Múzeum-Egyesület, Kolozsvár. 2012. ISBN 978-606-8178-47-9. 288 p.
2013 Hiedelmek, narratívumok, stratégiák. Egyetemi jegyzet. KJNT–BBTE, Magyar Néprajz és Antropológia Tanszék, Kolozsvár. 978-973-8439-69-6.516 p.
2014 Aranyos-vidék. Honismereti könyv. Kriza János Néprajzi Társaság–Erdélyi Múzeum-Egyesület, Kolozsvár. ISBN 978-973-8439-76-4 ISBN 978-606-739-009-4. 480 p.
2003 L'intégration des superstitions dans les structures cognitives. Acta Ethnographica Hungarica 48. 3-4. 397-420. ISSN 1216-9803
2007 Autobiographical Representations of Diaspora Existence. In: Balogh Balázs–Ilyés Zoltán (edited by): Perspectives of Diaspora Existence. Budapest, Akadémiai Kiadó. ISBN 978-963-05-8474-6. 2007.159–174.
2009 Twentieth Century Careers and Life Stories. In: VARGYAS Gábor (Ed.): Passageways. From Hungarian Ethnography to European Etnology and Sociocultural Anthropology. Pécs–Budapest, Department of Europeanb Ethnology and Cultural Anthropology, The University of Pécs–L'Harmattan Publishing House. ISBN 9789632362878. 109–150.
History of Science, Methodology, Terminology
Media and Everyday Life
Narratology
Anthropology of Writing
The Theory, Methdology and History of Cultural Studies (The Transylvanian Plain – Between Myth and Reality)
The Anthropology of Communication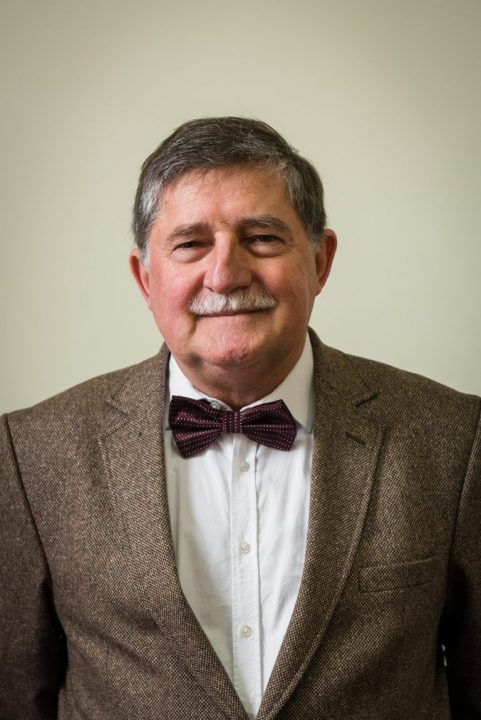 Research domains:

erdélyi népszokások
az erdélyi magyar szórványközösségek család- és társadalomszerkezete
a székely népi kultúra és reprezentációja
a moldvai csángók népköltészete, társadalma és identitása
az erdélyi szászok társadalomszerkezete és népszokásai
I attended the Babeș–Bolyai University from Cluj-Napoca in 1981, specialization: Hungarian–Russian Language and Literature. Between 1981 and 1990 I was a teacher in TârguSecuiesc, then, starting with the fall of 1990, I contributed to the ethnographic education initiated within the BBU. Here I sustained in 1997 my PhD thesis entitled Saxon Influences in the Hungarian Folk Customs from Transylvania. Since 2002 I have benne working as a university professor at the Department of Hungarian Ethnography and Anthropology, starting with 2005 being a PhD coordinator as well. I am the author of 14 volumes, co-author of 7 volumes. I have published 109 studies in conference volumes, 67 studies in scientific reviews, 88 articles in other periodicals, and I am also the editor of 23 books. I was the president of the KrizaJános Ethnographic Society between 1990 and 2012, while after 2012 I have been the president of honour. In 2013 I had an active part in the founding of the Csángó Ethnographic Museum of Zăbala. I am the vice-president of the International Society for Hungarian Studies since 2011. For my academic and educational activity I was awarded the following distinctions: JankóJános Award (Hungarian Ethnographic Society, 1989), BányaiJános Award (Hungarian Cultural Society of Transylvania, 1998), GyörffyIstván Award (Hungarian Ethnographic Society, 2002), Award for the Csángó Culture (Ministry of National Cultural Heritage, 2004), Hungarian Presidency Award (2011). I am an external member of the Hungarian Academy of Sciences since 2010. My academic results are due first of all to the great professors of BBU, who offered me a systematic and diversified education between 1977 and 1981, preparing me for my academic and educational career. Since 1990 the same university has been assuring the scientific background and environment, necessary for my professorship and scientific research. The drive to pass over everyday life is given by constant dialogue with my younger colleagues and my students.
Álomvíz martján. Fekete-ügy vidéki magyar népballadák. Gyűjtötte, bevezetővel és jegyzetekkel ellátta Pozsony Ferenc. Kriterion Könyvkiadó, Bukarest 1984. p. 304. ISBN 894 511 – 18
Szól a kakas már. Szász hatás az erdélyi magyar jeles napi szokásokban. Pro-Print Könyvkiadó, Csíkszereda 1998. p. 327. ISBN 973-9311-26-1
Festbrauche der siebenbürger Sachsen. Pro-Print Verlag. Miercurea Ciuc, 1999. p. 255. ISBN 973-9311-50-4
The Hungarian Csángó of Moldova. Corvinus Publishing. Buffalo – Toronto, 2006. ISBN 1-882785-18-18-5
Háromszéki ünnepek. Dolgozatok háromszéki népszokásokról. Kriza János Néprajzi Társaság. Kolozsvár, 2015. p. 344. ISBN 978-973-8439-82-5
Introduction to ethnography
Regional cultural differences
Folk customs
The modernization of traditional societies. Szeklers between modernity and myth.
Cultural interferences. Ethnic and regional cultures in Transylvania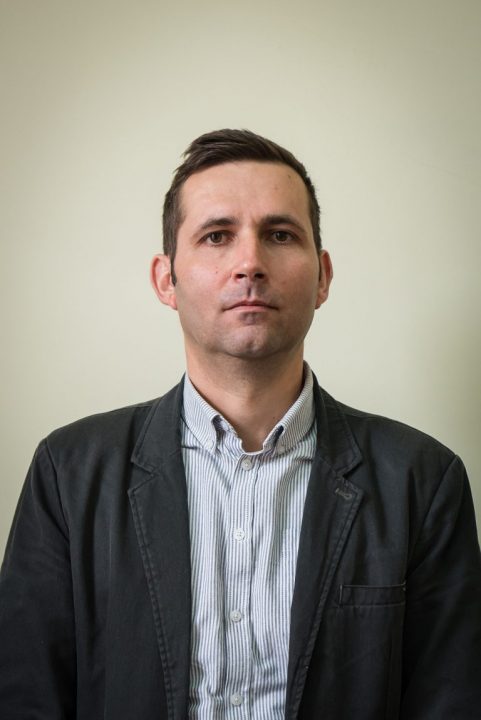 lecturer, head of the department
Research domains:
economic anthropology
social anthropology
political anthropology
My research interests fall within the area of economic, social and political anthropology. I conducted research mostly in Transylvanian rural communities (but also in urban settings) in these fields encompassing the topics of mutuality and reciprocity in economic and social life, interethnic relations and the ethnic background of economic activities, changes and reconstruction of rurality, local ecological knowledge and agricultural restructuration, histories and narratives of socialism and postsocialism. In my first book published in 2002 I investigated the social roles of a local association that governed a specific segment (use of commons and sheep farming) of the local economic life. In my next larger project (results published in 2009) I focused on the different aspects of cooperation between households in rural communities. In my next book that was published in 2013 I continued the investigation of rural life, this time focusing on the relations between different ethnic groups in a multiethnic community and their connections to the globalised world. I argued that external connections became increasingly part of what would call local successes. In the next years (2014-2016) in a larger, multidisciplinary project (Culture and Nature in Transylvania: Past and Future, cultureandnature.ro) I supervised a group of young researchers who investigated the cultural heritage of a region and the intersections of culture and nature in the same area.
Kihalt vidék: a vidékiség értelmezései az állami és piaci rezsimek kontextusában. [Waste Land: Interpretations of Rurality in the Context of State and Market Regimes]. Erdélyi Társadalom. Társadalomtudományi szakfolyóirat 2016. XIV/1. 91–111.
Lokális közösségek? Helyi kapcsolatok, kimozdulási gyakorlatok és idegenségtapasztalat a falusi társadalomban. [Local communities? Local connections and the experiences of the non-local in rural society] Ethnographia 2016. 127 (1). 79–93.
A Dairy Cooperative in the Making: History, Ethnicity and Local Culture in an Economic Enterprise. Transylvanian Society. Volume 13, Special Issue 3 • Focus on Transylvania. 2015. 3. 47–65.
Az egyedi és az általános feszültségei: a kulturális antropológia tanulságairól a globális világban [The tensions of the particular and the general: about the lessons of cultural anthropology in a global world]. Regio 23. 2015. 2. 106-121. DOI: http://dx.doi.org/10.17355/rkkpt.v23i2.52
Economic Regimes, Local Worlds and the Changing Meanings of Work in Rural Transylvania. Südosteuropa 62 (2014), no. 4, pp. 454-474.
What happened to reciprocity? A general inquiry into reciprocal behavior on the example of traditional work parties. International Political Anthropology. Vol. 7 (2014) No. 2. 19–36.
Self-sufficiency, Moral Values and Cooperation: Traditional Reciprocal Works in Transylvania. In: Keszeg, Vilmos (ed).: Who owns the tradition? The acts of the symposium 'Who owns the tradition? What is its purpose? Tradition between culture, user and contractor'. Erdélyi Múzeum Egyesület, Kolozsvár, 2014. 184–194.
Does the Countryside Still Feed the Country? Producing and Reproducing the Rural in Transylvania. In: Luís Silva, Elisabete Figueiredo (eds.) Shaping Rural Areas in Europe: Perceptions and Outcomes on the Present and the Future. GeoJournal Library, vol. 107. 2013. 165–180.
Gazdasági adaptáció és etnicitás: gazdaság, vidékiség és integráció egy erdélyi térségben. [Economic Adaptation and Ethnicity: Economy, Rurality and Integration in a Transylvanian Region]. Romanian Institute for Research on National Minorities, Cluj-Napoca, 2013
Agriculture, Work and Products: The Effects of the Market on the Economics of an Agricultural Settlement. Acta Ethnographica Hungarica 2013. 58 (1), pp. 163–176.
Fading regional borders? The viewpoint of rural economy and way of life – Acta Ethnographica Hungarica 2012. 57 (1), 45–56.
Where Are the Tourists? Shifting Production, Changing Localities in a Szekler Village In: A. Boscoboinik and H.. Horakova (eds.). From production to consumption. Transformation of rural communities. Münster–Zürich: Lit Verlag 2012. 63–78.
Kooperáló közösségek. Munkavégzés és kapcsolatok a falusi gazdálkodásban. [Cooperating communities. Work and Relations in Rural Economy]. Mentor, Târgu Mureş, 2009
Közösség és intézmény. Stratégiák a lónai hagyományos gazdálkodásban. [Community and Institution. Strategies in Lóna's Traditional Farming.], Kriza János Ethnographic Society, Cluj-Napoca, 2002
Economy and way of life, course and seminar
Social anthropology, course and seminar
Strategy and mentality in economic life between tradition and modernization, course and seminar
Anthropology of socialism and postsocialism, course and seminar
Research methodology (discipline held jointly with dr. Czégényi Dóra)
Introductory seminars for ethnography (two terms) and anthropology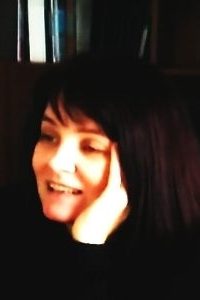 Research fields:
art anthropology
sacred art
historical anthropology
history of mentality
social media
She is a lecturer at the Department of Ethnography and Hungarian Anthropology. Fields of research: art anthropology, sacred art, historical anthropology, history of mentality, more recently social media. Teaching subjects: Art and civilization, Cultural memory, Anthropology of art, Tradition and modernity, in preparation: Social science 2.0. She is the Erasmus departmental coordinator and director of the department's master program.
Szövegek, képek, kultúrák. Két tanulmány a szakrális művészet és a vallásos élet területéről. Mentor Kiadó, Marosvásárhely, 2010.
A művészet antropológiája. Egyetemi jegyzet. KJNT – BBTE Magyar Néprajz és Antropológia Tanszék, Kolozsvár, 2009.
Történetek története. Képiség és narráció a magasművészet és a népi kultúra között. Mentor kiadó, Marosvásárhely, 2005.
A kulturális örökség melankóliája. In: Erdélyi Múzeum 1:(2) 2017. pp. 80-90.
Közösségeken innen és túl. Útkeresés és újratervezés a 20. század első felében: tizenegy Szatmár megyei apáca önéletrajza. In: Erdélyi Múzeum 1:(2) 2016. pp. 114-126.
Egy szerzetesi közösség tagjainak fényképezési gyakorlata. In: Erdélyi Múzeum 1:(2) 2015. pp. 92-109.
Közösségek, kamaszok, kolostorok. In: Korunk (Kolozsvár) XXV: (7) 2014. pp. 73-80.
Művészet és kultúra
Kulturális emlékezet
Művészetantropológia
Hagyomány és társadalom
Social science 2.0 (előkészületben)
Research fields:
archaikus népi imáságok
a moldvai csángók népi vallásossága: szövegek és rítusok
folklór szimbólumok
a csíksomlyói búcsú vallási néprajza
népi vallásosság
Prof. Dr. Habil. Vilmos Tánczos was born in 1959 in Sâncrăieni, Harghita county, Romania. He obtained his university degree in 1983 specializing in Hungarian and Russian language and literature at the Babeș-Bolyai University in Cluj‑Napoca. He got his doctor's degree in 1999 at the same university, the title of his doctorate thesis is: Archaic Popular Prayers of the Moldavian Csangos. Symbolization and Context. In 2014 he defended his habilitation thesis, Language Shift Among The Moldavian Csángós. Levels of Linguistic Competence among Speakers of the Moldavian Csángó Dialects according to Generations and Geographical Locations. His main research interest has been the domain of folk religiosity and has done ethnographic/folclore researches regarding this subject mainly at the Moldavian Csángós (archaic and apocrif folk prayers). The results of these researches have been published in several volumes and essays.
Csíksomlyó a népi vallásosságban [Șumuleu Ciuc in Popular Religiosity]. Budapest, Nap Kiadó, 2016 270. p. ISBN 978-963-332-0754 (with 2 maps and 148 photos)
Language Shift at the Moldavian Csángós. The Romanian Institute for Research on National Minorities. Cluj-Napoca, 2012. 338. p. ISBN 978-606-8377-10-0 (with map annexed)
Madárnyelven. A moldvai csángók nyelvéről. [Gibberish. About the Language of the Moldavian Csángós] Kolozsvár, Erdélyi Múzeum-Egyesület, 2011. 332. p., ISBN 978-606-8178-41-7 (with map annexed)
Elejtett szavak. Egy csíki székely ember nyelve és világképe [Dropped Words. The Language and World View of a Sekler Man from Csík]. Csíkszereda, Bookart, 2008. 350. p., ISBN 978-973-88358-6-3 (with photos)
Folklórszimbólumok. [Folclore Symbols] University Course. Kolozsvár, KJNT–BBTE Magyar Néprajz és Antropológia Tanszék, 2006. 344. p., with 89 photos, ISBN 973-8439-23-X ‒ Ed. 2.: Szimbolikus formák a folklórban. [Symbolic Forms in the Folclore] Budapest, Kairosz Kiadó, 2006. 440. p. ISBN 978 963 662 039 4 (with 225 photos)
Nyiss kaput, angyal! Moldvai csángó népi imádságok. Archetipikus szimbolizáció és élettér. [Open the Gate, Angel! Archaic Prayers form the Moldavian Csángós. Archetypal Symbols and Social Context] Budapest, Püski Kiadó Kft., 2001. 320. p., ISBN 963 9337 08 0 (with photos)
Eleven ostya, szép virág. A moldvai csángó népi imák képei. [Live Host, Beautiful Flower. Images of the Moldavian Csángó Prayers] Csíkszereda, Pro‑Print Könyvkiadó, Krónika Könyvek, 2000. 431. p., ISBN 973-9311-66-0 (Photos by Ádám Gyula)
Aufgetan ist das Tor des Ostens. Volkskundliche Essays und Aufsätze. Aus dem Ungarischen von Éva Zádor. Umschlagsgestaltung: Gyula Ádám. Csíkszereda, Pro‑Print, 1999. 303. p., ISBN 973-9311-51-2
Csapdosó angyal. Moldvai archaikus imádságok és életterük. [Avenging Angel. Archaic Prayers from Moldavia and their Social Context] Csíkszereda, Pro‑Print Könyvkiadó, Krónika Könyvek, 1999. 371. p., ISBN 973-9311-45-8 (with photos)
Hungarians in Moldavia. Budapest, Teleki László Foundation. Institute for Central European Studies. April 1998. No. 8. 25. p. ISBN 963 03 4942 6, ISSN 1418-6802 (with map annexed)
Keletnek megnyílt kapuja. Néprajzi esszék. [The Door of the East has been Opened. Ethnographic Essays] Kolozsvár, KOM‑Press, Korunk Baráti Társaság, Ariadné Könyvek, 1996, 264. p., ISBN 973-97661-3-7 − Ed. 2.: Csíkszereda, Pro‑Print Könyvkiadó, Krónika Könyvek, 2000. 263. p., ISBN 973-9311-69-5 (The photos by Ádám Gyula)
Gyöngyökkel gyökereztél. Gyimesi és moldvai archaikus imádságok. [You have put Roots with Perls. Archaic Prayers from Gyimes and Moldavia] Csíkszereda, Pro‑Print Könyvkiadó, Krónika Könyvek, 1995. 310. p., ISBN 973-96123-6-9 (The photos by Ádám Gyula) − Ed. 2.: 1996., ISBN 973-97734-7-8
Archetypal symbolism in folclore
Folk religiosity: texts and rites in the culture of the Moldavian Csángós
Anthropology of the imaginary – theories and methods of analysis
Folk religiosity in Transylvania – ethnological sourses, methods of analysis